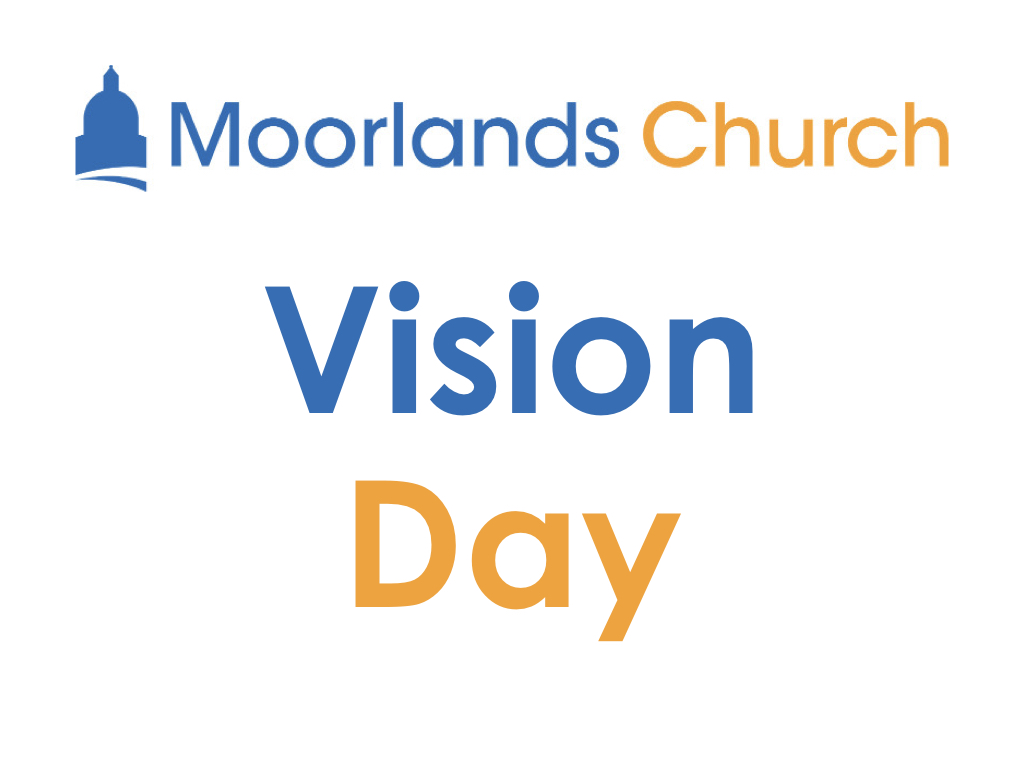 This Sunday we will be having our Vision Day. This is a great opportunity to reflect on what God has done for us over the past 12 months, and to think and pray through our plans for the future.

Please do come along you consider Moorlands to be your church family.

There will be a creche provided for 1-7 year olds and a video link room available for those with children under 1. If you plan to use the creche then please contact Becky Byrom.